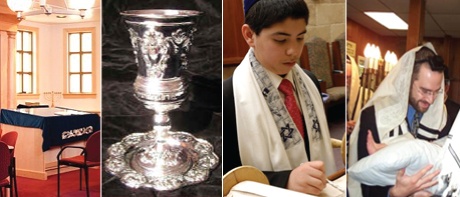 Shabbos Services @ Sandton Central Shul
Chabad's Goodness & Kindness Centre
WELCOME !
We are delighted to offer weekly Friday evening Saturday morning Shabbos Services followed by a festive Brocha/Kiddush!
Our Shul balances cherished, traditional values with the needs of today's Jewish Family. Mindful of the area's open mindset, we seek to reinvent the Shul experience as a relaxed and enjoyable setting. Our Shul's non-judgemental, warm and inclusive atmosphere stimulates personal growth and communal connection.
Join us one Shabbos for a meaningful experience! 

Join us for a wonderful experience as we celebrate Shabbos together with insight into the traditions and customs that have enriched our lives for thousands of years.
On Friday evenings you'll enjoy our delicious Shabbos cuisine, including assorted fish, Chicken soup, Kugels and all the trimmings! On Shabbos day you'll enjoy hot Chulent and a variety of other Kidush favorites!
You'll hear all the beautiful Shabbos songs and melodies that have been sung throughout the generations. You'll hear insights into the weekly Torah portions, delightful Chassidic stories and an explanation of the beautiful traditions.
You'll meet friendly people from all over South Africa and all over the world. And most important, you'll feel welcome in an atmosphere that will warm your heart and ignite your soul.So, this week, make sure you attend and give yourself a "Good Shabbos"!

RSVP is ESSENTIAL

Thank you for your support!

Miracle Drive Trust - Account #: 62457937989. Branch code: 250-655 (Balfour Park).
Donate easily by Credit Card following this link:
www.walletdoc.com/pay/ChabadSeniors