Experience an extraordinary spirited Shabbos  
Spoil yourself and your family for the
Weekend after Pesach 
14-16 April 2023

At Hunters Rest Resort & Spa


Soak up the soft glow of the Shabbos candles, the tingle of petillant Kiddush wine on your palate, the irresistible aromas of fine Shabbos cuisine. Experience the joy and warmth of the Shabbos Retreat with family and friends.

Starting with Friday activities & hospitality, a candle-lighting meditation followed by an electrifying Shabbos Service with spirited singing and inspiring insights to transition into Shabbos, a sumptuous Shabbos Dinner and Oneg Farbrengen, spiritually uplifting Shabbos Morning study & service, a Lavish Kiddush & Luncheon, Shabbos day activities and much more

SCHOLARS IN RESIDENCE
2023 Scholars to be announced soon

ACCOMMODATION
(check-in on Friday & check-out Sunday after brunch)

SCHEDULE
± subject to change ±

FRIDAY, 14 APRIL
WELCOME TEAROOM
registration & welcome packs
2:00 PM

FAMILY ACTIVITIES
putt putt, hiking, swimming, jumping castles, jungle gym, 
interactive children's craft in preparation for Shabbos
2:00 PM - 5:00 PM
hotel facilities

REFRESH
get ready for Shabbos 

CANDLE LIGHTING 
with a meditation for ladies
Join together for a deeply moving feminine experience. Featuring meditations, stories, and song as we prepare to greet the Shabbos Queen
 5:30 PM
Dining Hall
ELECTRIFYING SERVICE 
with spirited singing and inspiring insights to transition into Shabbos 
5:45 PM
The Shul 
(Grove Conference Room)
 
SUMPTUOUS GOURMET DINNER
experience the joy and warmth of a Shabbos with family and friends
 7:00 PM

Icebreakers, Spirited melodies, Stories, Keynote speaker

In an atmosphere of warmth and camaraderie, a farbrengen is a Chasidic gathering where insightful thoughts and powerful stories are shared to inspire personal introspection and growth.
9:00 PM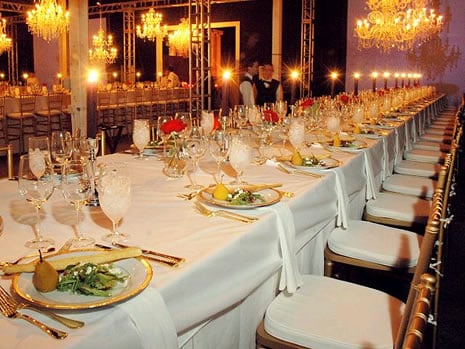 SHABBOS DAY 16 APRIL
CONTINENTAL BREAKFAST
7:00 AM 

GROUP STUDY
 Chassidic Thought in preparation for Prayer
8:00 AM 

INSPIRING SERVICES 
with melodious cantor 
sprinkled with insights into the prayers and Torah reading
9:00 AM

WOMEN'S PRAYER SERVICE
Do you ever feel lost in Shul, alienated by fast-paced Hebrew texts and the chanting of congregants who just seem to know much more than you? This service will help you gain insight into the basics of prayer and the how-to's of talking to G‑d. Hint: It's not about how hard you can sway.
(tentative)
9:30 AM

followed by a
 Lavish  Kiddush/Brocha Luncheon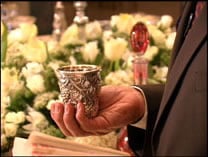 followed by a variety of Shabbos activities (snacks & drinks, games and fun for all, relaxing in the hotels sprawling gardens, inspiring thought provoking discussions and shiurim with scholars in residence)  
 
4:00 PM Afternoon Tea & Snacks
4:30 PM Mincha followed by 3rd Shabbos Meal
 6:20 PM Ma'ariv – Melodious Havdalah 

MELAVA MALKA BRAAI
Bask in the afterglow of Shabbos as we escort the departing Shabbos Queen and partake of a lavish buffet.
8:00 PM

SUNDAY MORNING 16 APRIL
Lectures, Minyan, Activities, Brunch
TRIP OPTIONS: Sun City, Pilanesberg Game Reserve, Lion Park etc.

§§§

Guest Speakers, Cantors, Special Activities, and more 
STAY TUNED FOR MORE EXCITING DETAILS


Rates for Full Post-Pesach Shabbos Weekend for Internationals
Adults: 1100 per couple for Shabbos (2 nights)
Additional Adults in same room: 385 (in addition to 2 adults for full Shabbos - 2 nights)
Kids (3-11): 275 per child (for full Shabbos - 2 nights in same room as 2 or more adults)
Single occupancy: 880 (for full Shabbos - 2 nights)
5% discount if booked before 21 January
 
Rates for Full Post-Pesach Shabbos Weekend for Locals
Adults: 14990 per couple for Shabbos (2 nights)
Additional Adults in same room: R5250 (for full Shabbos - 2 nights)
Kids (3-12): 1800 per child (for full Shabbos - 2 nights)
Single occupancy: 9999 (for full Shabbos - 2 nights)
5% discount if booked before 21 January


RSVP with Batya 072-801-7491 or email    [email protected]


What is the Shabbos Retreat?
An immersive family Shabbos experience - providing engaging programs and activities for all ages.

Who is it for?
Everyone - singles, couples of all ages and families with kids. 

What will my children and teens do?
We have professionally staffed programming for all ages:
Childcare for children ages 0-2 (must request when booking - additional cost)

Fun Camp programming for children ages 3-12

Awesome teen programming 13-18 (tentative - must request at booking)

Programming for college students
Why should you come?
As adults and as parents we need to recharge our physical, emotional and spiritual batteries. This  is an opportunity to enjoy delicious food and drink, have a fun time relaxing and socialising with other adults and enjoy amazing Jewish classes from world-class speakers and lecturers.
What will there be to do?
Watch this space for the full schedule - including Shabbos meals, fun social time, inspirational classes, break-out discussion sessions and plenty of free time.
When can we check-in?
If you were with us for Pesach then you ae already checked-in. Check-in for guest arriving for Shabbos is from 2:00pm on Friday, 14 April. The Shabbaton ends at 12:00pm on Sunday, 16th.
How much does the Shabbaton cost?
- Regular pricing - 
14990 per couple
Additional adults in same room 5250
Single Occupancy 9999
 Kids 4-11 1800
for full weekend 
EARLY BIRD SPECIAL - 5% off per adult if booked by 21 January, 2023.
Sponsorship Opportunities
If you are able to make a contribution towards The Shabbos Retreat to help us subsidize costs of families who would like to come but cannot afford the full price, please contact Rabbi Ari Kievman 079-434-1293.