Chol Hamoed Activities & Outings

Apart from lazing around at the pool, or in your hotel room, there's plenty to choose from. The best of both worlds; combining the pleasures of ultimate physical comfort with a rich spiritual experience. An incredible feast of Glatt Kosher culinary delicacies, exhilarating Seders, intellectually stimulating shiurim, as well as the hotels amazing offerings. You can choose from round of golf nearby, a pamper at the spa on premises or choose to venture out and see some of South Africa's amazing sights. So whether you come to relax, to spiritually uplift yourself, or to see the beauty of our country, be sure to make the most of your time at The Pesach Retreat.  

See photos from previous years at  www.facebook.com/PesachResort 

Nearby attractions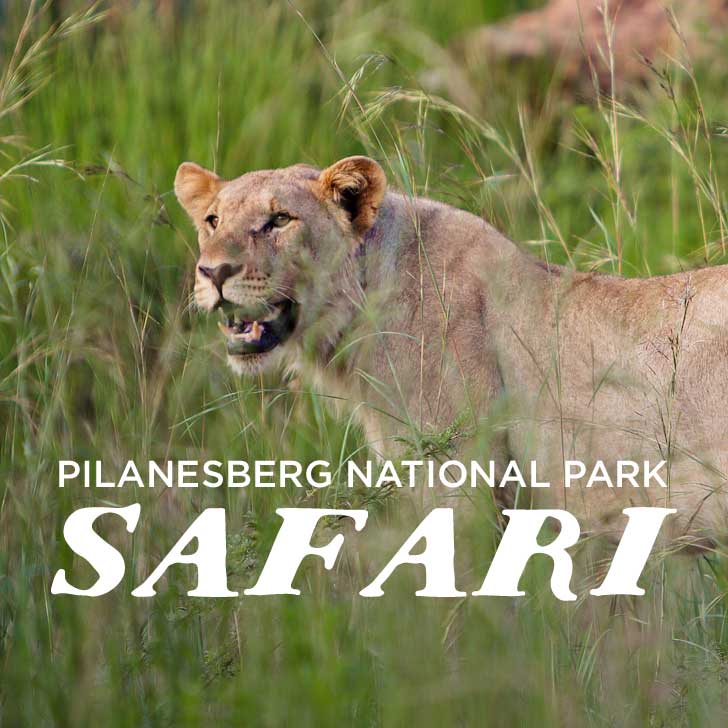 Pilanesberg Game Reserve 
550 square kilometres of African bushland with more than 10,000 large mammals including the Big 5 lions, leopard, rhinoceros, elephant, and buffalo. This National Game Reserve is a popular safari choice. 
Sun City Entertainment Complex 
From family fun to adrenaline-fuelled adventures, show-stopping entertainment, hundreds of activities day and night, including live shows and high-end shopping. 




Kromdraai Gold Mine 
An unparalleled view of old mining methods. Enter the old workings through a large opening in the side of the hill and a short walk down the coco pan tracks through roughly worked tunnels and into the heart of the mountain, marvel at the conditions that people had to endure while extracting the gold ore. Includes an underground trip inside the horizontal mine tunnel. 





The Rand Show 
Indulge in varieties of entertainment, enjoy fun fair rides, loads of exhibitions, from cars to boats to technology and so much more. It's a treat for the whole family taking place from 19th to 28th April 2019.   www.randshow.co.za  
Lion & Safari Park 
Drive-through safari, lion cub interactions, take pictures with the lions and participate in 'Cheetah Walks', night drives, self-game drives and guided safari.  www.lionandsafaripark.co.za 

Bird Gardens 
Wander along enchanted walkways within magnificent gardens and marvel at a variety of colourful birds, mammals, reptiles and unusual animals from around the world. Includes daily show.
 Kyalami Equestrian Park 
The park plays host to a number of competitions every year on its 8 competition arenas.

Rhino and Lion Reserve 
Nature reserve with emphasis on endangered species including lions, rhinos, cheetahs & vultures.

Dinokeng BIG 5 Game Reserve  
"Place of Rivers", boasts an interesting range of natural, cultural and historical heritage sites.

Croc City Crocodile and Reptile Park 
Interact with selected snakes and baby crocodiles.

Bushbabies Monkey Sanctuary 
Walk through indigenous forests on elevated wooden walkways, and experience a variety of exotic monkeys.

Elephant Sanctuary 
An unforgettable experience bringing Elephant and Man together in a unique and special way. Walk and interact with elephants.

Sterkfontein Caves 
Get a tour through the magnificent, cavernous expanse, famous for their fossil finds 

Zwartkops Raceway 
The most exciting motor experiences in Africa

Maropeng/Cradle of Humankind 
Discover the origins of humankind in a unique architectural structure resembling an ancient burial mound. An underground boat ride starts the adventure, taking visitors through the various stages of Earth's creation. 

Hartebeespoort Dam 
An array of water sports, a local bird sanctuary, challenging hikes and gentle rambles, a range of African arts, crafts, novelties, curios, shopping outlets and cinemas  

Apartheid Museum 
Acknowledged as the pre-eminent museum in the world dealing with 20th century South Africa, at the heart of which is the apartheid story.

Gold Reef City
An amusement park located on an old gold mine, themed around the gold rush that started in 1886.

Lesedi Cultural Village 
A tourist village celebrating the cultural traditions of different African peoples. It reproduces traditional dwellings and offers demonstrations of dances and other cultural activities.

Pretoria 
Capital City, filled with historical sites, museums and monuments.

Soweto Tour
Explore South Africa's most famous township. Join a knowledgeable local guide, born and raised in Soweto, for this unforgettable experience. Get personal insights into the culture of the township and learn about Soweto's vibrant modern personality.
Additional wide variety of scenic areas, sight-seeing musts, and historical spots within driving distance.