Get ready to experience an exclusive Pesach Retreat 



Breathtaking attractions 

Eat. Think. Celebrate.


​Connect with family, new friends and teachers of international renown
Explore great adventures in the heart of South Africa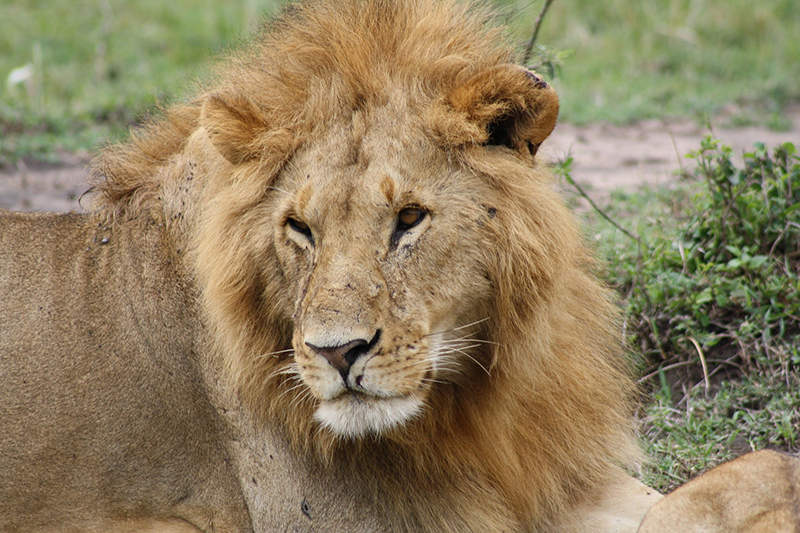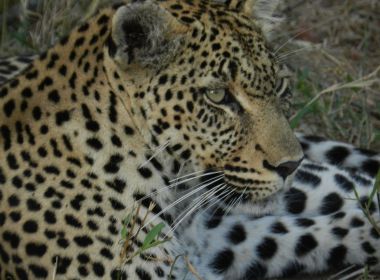 Enjoy a Pesach packed with the best in Jewish learning and living, surrounded by deluxe amenities and exciting activities. Relax with family, meet new friends, and encounter teachers of international renown at this unforgettable event. 

  Experience an unforgettable Pesach program
Click here to view last year's Pesach Programme Guide & Itinerary for our guests. 

2019 Programme
2018 Programme
2017 Programme
2016 Programme
See photos from previous years at  www.facebook.com/PesachResort/

With our fabulous location, superior level of service, and proximity to leisure activities, our elegant resort is the perfect setting for your Pesach getaway. As we get closer to Pesach 2019, we will update you with this year's programme guide.
Experience the best Pesach can be!

REJUVENATE YOUR BODY
STIMULATE YOUR MIND
INSPIRE YOUR SOUL

Join our scholars-in-residence and spiritual leaders throughout Pesach for invigorating presentations, thoughtful discussions and intimate conversations. Share your ideas, raise challenging questions, and stimulate discussion on a wide range of topics and disciplines. Our speaker series features thinkers and teachers of Jewish history, art, culture, politics and religion.
 
The kids will be occupied with tons of fun activities. On Chol Hamoed evenings we will provide entertainment for all after dinner with sensational comedian, Harry Sideropoulos; African music experience; walking on fire thrill; there is something for everyone in the family. 
There's no better time to visit South Africa. We will provide a full menu of exciting excursions, world-class attractions, sightseeing adventures nearby and exclusive experiences during Chol Hamoed. Take advantage of the weak rand; we'll help you plan the best adventures.

Some of 2019's Scholars-in-Residence & Entertainers

Click Here
for a Sneak Peak into 
The Pesach Retreat 2019 Program

Rebbetzin Ann Harris
Ann was born in the UK and for 30 years she practiced as a solicitor in the City of London. Her late husband, Rabbi Cyril Harris was Chief Rabbi of South Africa.  She currently lives in Cape Town and is a respected community activist.



Bronya Shaffer
She is a noted globetrotting lecturer on Jewish women's issues, and serves as a personal counselor and mentor for women, couples and adolescents. Mrs. Shaffer, a responder for   Chabad.org  's "Ask the Rabbi" service, is an experienced mother of ten children and lectures around the world on parenting, education, women's issues, abuse and other topics. She was one of the introductory speakers at the inaugural Sinai Indaba here in South Africa and is a much sought after speaker worldwide 

Shimona Tzukernik
Shimona is renowned both for her knowledge and ability to make Jewish Mysticism relevant to each arena of life –  career, relationships, health, education, creativity or spirituality. Through keynotes, coaching and her world-renowned program,  The Method, she delivers inspiration, insight and practical tools to help others live their most wises and true life.

Rabbi Daniel Bieder
Daniel started his investment banking career at Chase Manhattan as a currency trader, after which he moved over to Corporate Finance roles at ANZ Bank and Royal Bank of Scotland. He currently resides in Israel, where he spends  time on many interesting projects. Daniel is a popular speaker and understands the needs and aspirations of Jewish students and young professionals as they embark on their adult lives while seeking to reconcile their ambitions with their cultural heritage and identity.



Singer Heshy Goldstein

Chazan Shmuly Hurwitz
Cantor Shmuly Hurwitz has conducted Shabbos and Yom Tov services in Shuls and at Jewish events throughout the world. At a very young age, he was already renowned for his beautiful voice and his ability to inspire crowds to sing along. He is no stranger to pop music and on-stage performances, singing by weddings, dinners, and events worldwide. Cantor Hurwitz's cheerful and pleasant demeanor yet powerful voice make his listeners feel the urge to come back for more.  



Stan Matthews
Stanley Matthews is known for being past Premier Soccer League CEO and currently CEO of top football club SuperSport United. He will relate stories of his experience and religious transformation with moticational tips for general life-success.

|

Howard Feldman
Howard's a business strategist, keynote speaker, published author, social and political commentator, radio show host and philanthropist. Feldman provides insights into strategic thinking, motivation, facilitating solutions and addressing organisational challenges.  Through humour, insight, and disruptive thinking, Howard unravels complexities, unlocks talent, and ignites potential.



Comedian Harry Sideropolous
Harry is an award-winning stage actor, singer, voice- over artist, speaker, business man and foodie, celebrating over 20 years on stage. 

SOME OF OUR PREVIOUS SCHOLARS-IN-RESIDENCE INCLUDE

During Yom Tov
Mrs. Bronya Shaffer, Ilana Skolnik, Cantor Arye Leib Hurwitz, Chef Alan Bender, Rabbi Gedalya Sternstein, Rabbi Shmuel Sabbag, Rabbi Ari & Batya Kievman stay tuned! 

During Chol HaMoed
Chief Rabbi Warren Goldstein, Rabbi David Masinter, Rabbi Michael Katz, Rabbi Ron Hendler

Lectures & Workshops
Bronya Shaffer, Wendy Hendler, Nir Etzbeony, Tamar Dakes, MP Jack Bloom, Rabbi Ari Kievman

Entertainment
Comedian Harry Sideoupolus, Illusionist GilIlan Smith-Illusionist, Cantors Ezra Sher & Chilly Chrysler, Musician Avi Kanar, Nir Etzbeony, plus many surprises!

UNDER CONSTRUCTION
COME BACK SOON FOR THE 2019 PROGRAM 
OR SEE BELOW FOR PREVIOUS YEARS SPEAKERS


RABBI ARI & BATYA KIEVMAN are instrumental to making the Pesach Retreat a reality. After experiencing Pesach hotel programmes in the USA, they wished to bring some of that experience to South Africa where they serve as Chabad emissaries. Together they direct Chabad's vibrant Seniors programmes, Sandton Central Shul & Tourist hospitality centre and give regular lectures in Johannesburg including  a weekly radio show on 101.9 ChaiFM.


MRS. BRONYA SHAFFER is a noted globetrotting lecturer on Jewish women's issues, and serves as a personal counselor and mentor for women, couples and adolescents. Mrs. Shaffer, a responder for  Chabad.org  's "Ask the Rabbi" service, is an experienced mother of ten children and lectures around the world on parenting, education, women's issues, abuse and other topics. She was one of the introductory speakers at the inaugural Sinai Indaba here in South Africa and is a much sought after speaker worldwide 
RABBI MICHAEL KATZ serves as spiritual leader of the Chabad of Illovo community in Johannesburg and is the activities director of Chabad House Johannesburg. He is the official prison chaplain of the country as was his father before him. He will relate some interesting tales of his experiences in this capacity.


RABBI DAVID MASINTER is founder and director of the Miracle Drive annual charity drive, and director of Chabad House in Johannesburg as well as spiritual leader of Chabad  Benmore/Riverclub. He lectures in Tanya, the primary text of Chabad Chassidus and has authored the Grow Your Life series. He will share his advice for life and some recent stories from the ARK 'Acts of Random Kindness' campaign that has garnered international acclaim.


CHIEF RABBI DR WARREN GOLDSTEIN is a household name since the inauguration of the Shabbos Project, Rabbi Dr Goldstein is qualified as a dayan, BA, LLB, and a PhD. in Human Rights and Constitutional Law. He is a vocal defender of Israel, writing articles and speaking at government meetings. His leadership has included focus in groundbreaking projects including CAP, Interfaith Relations,School Talmud Learning and Bill of Responsibilities.
IAN MANN From TV host to columnist, international speaker to consultant, Ian specialises in strategy and leadership. His greatest strength is his ability to communicate sophisticated and complex concepts in an easy to understand, stimulating and engaging manner. "He is the author of the best-selling books "Managing with Intent" and "Strategy that Works" and wrote a weekly column for the Business Section of the Sunday Times called "Mann's World". Little wonder then that Ian brings his prodigious knowledge to all his consulting, training and speaking engagements
RABBI YOSSY GOLDMAN is Senior Rabbi of the Sydenham Shul since 1986, president of the South African Rabbinical Association, and a frequent contributor to Chabad.org and other publications. His book From Where I Stand: Life Messages from the Weekly Torah Reading was recently published by Ktav. 
RABBI RON & WENDY HENDLER is head of the Conversion Program at the South African Beis Din, and spiritual leader of Shul @ 51 Northfield. Wendy Hendler is a certified More To Life Coach and an experienced Mentor of the Power of Purpose and Power of Self Esteem Courses. She is also a Diplomate Clinician in Logotherapy (Viktor Frankel's revolutionary meaning-centred psychotherapy), and facilitates Logotherapy Workshops. A mother of 7 children and a Rabbi's wife, Wendy finds her skills invaluable in raising her children and serving her community. 


ILAN SMITH-ILLUSIONIST is a magician and illusionist, master of intrigue and wonder. Able to amaze, mystify and enrapture, he can release you from reality; suspend your disbelief and most importantly make you dream....




TAMAR DAKES is a much sought after Trainer, Coach, Healer, Speaker, Author, Yogi and Mom. Take advantage of her amazing workshop 'DISCOVER THE ULTIMATE OPERATING SYSTEM FOR AN ABUNDANT LIFE' There is a simple operating system for an abundant life. When you understand how it works, you can work the system to guarantee success. When you can see what's holding you back from living a healthy, wealthy, happy life, you can change it. Join us on Wednesday 27th April for a 4-hour intensive workshop that will help you shift and transform your story and re-connect you to your true Creator Nature. We will use the powerful energy of Pesach to go inward and see what still enslaves us so that we can take full responsibility for creating true freedom. The timing is perfect. The world urgently needs you to become better.


JACK BLOOM is the Caucus leader of the DA Gauteng Provincial Legislature and long-time DA Gauteng Health Spokesperson.
Jack will share a unique perspective on world politics during breakfast as well as a special workshop after lunch.

Here's a sampling of our fascinating shiurim topics applying the stories of our history as  relevant to our story 
The Freedom Ride; Unshackling the Prisoner Within
We will explore the secret behind the cups of wine at the Passover Seder, uncovering four steps toward spiritual awakening and personal freedom.
§§§
A Stranger to Passover; How to Connect with the Experience
Not unlike fine wine and whiskey, a taste for G‑d needs to be developed. Passover is a time of personal connection, a time to become a real connoisseur of spirituality.
§§§
The Freedom of Discontent; When Are You Truly at Liberty?
Aah, freedom! No work, lying on the beach, mind at rest. We challenge this conventional model of liberty and instead look at the festival of freedom, to discover that true emancipation is when we remain shackled to our raging minds and restless hearts



I… I Don't Know; Can a Jew live with questions?
We don't buy a car unless we know everything about it. We won't vote for a politician until we make sure their agendas are aligned with ours. But when it comes to G‑d, we can leave our questions unanswered and believe, nonetheless. Why?
§§§
How to Like the Person You Love; Viewing Differences as Stepping Stones to Growth
We love each other because of similarities and commonalities, whereas differences get between us and threaten to challenge this love. How do you use your differences as building blocks for a deeper, more profound relationship?
§§§
Back to Life Recovering from life's challenges
Throughout our history, there were times when all seemed lost. In our own personal lives, too, we sometimes feel that we are deadened, our inspiration gone. Today, it seems that our nation's vitality has been sapped, our spirit crushed. How do we bring it all back to life again?
§§§
Lessons from Caesar A Look at Jewish Leadership
In the Talmud, Moshiach is called Caesar. What does the Roman Emperor have to do with the Jewish Redeemer? A fascinating odyssey into ancient history and the future Messianic age uncovers a surprising model of leadership and personal growth