Kaddish and Yahrzeit Services 

Chabad will say Kaddish for your loved ones. 



If you are unable to say Kaddish for a loved one due to Coronavirus, we're here to help ensure that the mourner's Kaddish will be said in their merit.

We know how important it is to people who are mourning to know that someone is saying Kaddish for their loved one. But we also are mindful that doing so can't come at the expense of putting any individual or the public at a health risk. Therefore, as the coronavirus spread and communities around the world closed synagogues—and rabbis and health officials advised against public gatherings of even ten—we have sought out people around the world, incluing locally at Sandringham Gardens Old Age Home, to say Kaddish with a minyan where doing so follows the guidelines of all health and rabbinic authorities and does not put anyone at risk.
With that in mind, simply provide us with the name of the deceased as well as their father's name, and our volunteers will lovingly help you memorialize your dear departed. Please indicate the date of passing, and whether the Kaddish is for a yahrtzeit, or for the year of mourning.

Please note that whenever you have the opportunity to say kaddish with a minyan, even ad-hoc, it is advisable that you do so, and it in no way contradicts the efforts of our volunteers.

For questions about our Kadish service, contact Rabbi Ari Kievman  [email protected]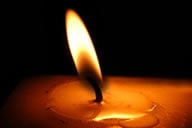 We offer Kadish Services year-round

Kaddish is a bond which unites the Jewish generations from time immemorial, and unto eternity. Kaddish is the way we show our respect for our parents and the way they showed their love and respect for their parents.

Tragically, in today's day and age the sacred Kaddish tradition is not always maintained. There are times when there is no surviving male to recite the mourner's Kaddish for the traditional eleven months after a parent's parting, and on each Yahrtzeit thereafter.

Perhaps it is true for you. Perhaps you have a loved one whom you would want memorialized in annual Kaddish or Yahrtzeit remembrance.  Or even for yourself -after 120 years- to have Kaddish recited for the zechus and merit of your soul in the generations to come.

Chabad can arrange to have Kaddish and Yahrtzeit observed for your loved one right here in South Africa by one of our dedicated rabbis. 

We do not charge for our Kadish Services, though your donation assists us in furthering our vital work, and will be dedicated in the loving memory of your loved one bringing merit to their soul.

We offer the following Kaddish/Yahrzeit options/plans:
A. Kaddish, Mishnayos, recited on day of Yahrtzeit perpetually (Suggested Donation R1800)
B. Kaddish, Mishnayos recited three times daily, for eleven months  (Suggested Donation R3600)
C. Kaddish, Mishnayos recited three times daily, for eleven months  and on the day of the Yahrtzeit perpetually (Suggested Donation R5400)

As per Chabad policy, no one is ever turned away due to lack of funds.
Contact Rabbi Ari Kievman for more info [email protected] or call 079-434-1293

All you need to include in your email is the full Hebrew name of the deceased as well as the name of their mother and father. You are welcome to share with us any other relevant information.

Click here to learn more about Kadish.

LUNCH & LEARN

KADISH SERVICES

ONE on ONE STUDIES
 JEWISH WOMEN'S CIRCLE


Thank you for your support!

Miracle Drive Trust - Account #: 62457937989.
Branch code: 250-655 (Balfour Park).

Donate easily by Credit Card following this link:
www.walletdoc.com/pay/ChabadSeniors